Are you a Rockstar & Game Changer?  If not, go to the next ad, please. 
Are you an excellent producer who wants to help a great team achieve pet care world domination? Would you like to have some regular loafing time where you can text your friends or feed chickadees from your hand?  If so, read on…..
But before I tell you a bit about this super awesome opportunity, let me say something about this neck of the woods. Eagle River, Wisconsin is one of our great county's preferred destinations to work, live, love, play and enjoy living with the dramatic beauty of what folks around here like to call "God's Country". This is outdoor living at its finest.
Dr. Katie and the team at Eagle River Animal Hospital have been successfully changing the world one pet at a time for many years. This is NOT your grandads vet clinic!  We're looking for rockstars to join our unique team.
We have a simple Mission Statement:
To present a professional, confident impression to clients without sacrificing warmth and humility; to create a supportive staff environment encouraging growth and achievement; the end all result being entrusted patient care that is individualized, complete, and compassionate.
Rockstar abilities you must have:
Willing and able to have fun changing the world one pet at a time.

Able to live and breathe family practice vibes with our clients and awesome team.

Excellent communication ability with people, even the occasional ornery, miffed client.

Problem solving, and the ability to motivate people into action.

It's a requirement that you earn bonuses to bolster your income. Not making good bonus income = public beheading. We don't take kindly to people not earning bonus income.
 We have several team positions we're looking to fill immediately:
Weekend Day Urgent Care Doc – no on call work ('cause that's YOU!)

Baddass Associate Docs who can finish a Suture with one hand tied behind their back. Yeehaw!!….

Magic Touch Vet Techs and Vet Assistants. Must be able to ride that pony of production with the best of the best of them.
Good news! We provide training as needed for all these positions!  If you have rockstar potential you should be killing it within 30 days.  Pay based on individual rockstarness, experience and capabilities.
If you are a Game Changer and this opportunity has a vibe that touches you, then PM or email your short version resume with a couple people that can attest to your rockstarness, and a short paragraph of why you believe you are a Game Changer to Amber Plautz, the practice manager, at [email protected].
Associate Veterinarian
Eagle River Animal Hospital, located in beautiful northern Wisconsin, is looking for an additional (or two) associate veterinarian(s) that want to grow with support from an amazing team of doctors, technicians, assistants, receptionists, and even a dog trainer on staff. The team is Fear Fear certified and has weekly staff meetings where we share information and celebrate the good things we do and discuss issues that need to be addressed. We all do our best when we work together and have open communication. 
We have a simple mission statement that guides our work:
To present a professional, confident impression to clients without sacrificing warmth and humility; to create a supportive staff environment encouraging growth and achievement; the end all result being entrusted patient care that is individualized, complete, and compassionate.
We have most of the bells and whistles now (digital Radiographs, ultrasound, IDEXX in-house labs, Companion Therapy laser, etc.) and we will have more when we move into our new building in 2023. We may be in a rural area, but we provide a high standard of medicine with prices that people can afford (so they actually do diagnostics!) and still pay the bills. We also DO NOT TAKE CALL!! Although, if emergency/urgent care is where your veterinary heart lives, we have only a weekend day shift position available for you!
Compensation starting at ($96,000) for an FT position is based on a 4-day work week (8 am-5 pm with a 1-hour lunch) and every third Saturday (9 am-1 pm). That schedule also has built-in time for records and call backs! Additional Compensation includes (but is not limited to):
Excellent commission system (average yearly commission $30,000)

CE allowance

Licensing fees 

Professional dues

2 Weeks Paid Vacation

Simple IRA – matching up to 3%

Professional liability and disability insurance

Clothing  and shoe allowance annually

Wellness center membership

Good base salary

Preventive care for up to two family pets

Other products at the clinic cost

Cupcakes on your birthday and rose(s) on your work anniversary 
We are professionals that have fun and want you to love coming to work most days and also enjoy your time off whether you like to curl up with a book by the fire or head out into nature.
If you are interested in starting a conversation, please reach out to Amber Plautz, practice manager, at amberp@eaglerivervet.com.
Certified Veterinary Technician
Eagle River Wisconsin, the perfect place to live and work as a Certified Veterinary Technician.
Check out these perks: Sign-on bonus of $500 after 3-month probation, CE allowance, licensing fees, professional dues, vacation, simple IRA, clothing allowance, and wellness center membership are some of the benefits we offer. Good base wage with an excellent bonus system for productive employees.
We are looking for a Veterinary Technician to join our family and we will make it easy for you to put us at the top of your list. New graduates are welcome.
Eagle River, Wisconsin is a top 10 vacation destination point and for good reason. Four beautiful seasons with robust recreational activities for those of us fortunate enough to live and work here.  Abundant lakes and rivers offer fishing, hunting, boating, and swimming.  The Nicolet National Forest is great for camping, hiking, and cross-country skiing. Snowmobile, ATV, and biking trails abound.  Just a couple hours' drive from the Upper Peninsula of Michigan and Lake Superior.  Newer elementary, middle, and high school campus and local medical services make this a great place for families. This is a safe, rural environment away from the current challenges of city living.  
We are an established small animal practice supporting an experienced, skilled staff; IDEXX in-house lab; digital x-rays; ultrasound; and Infinity software. Emphasis on compassionate, whole-patient care, client education, and quality medicine and surgery.  Complementary services include acupuncture, laser therapy, behavior counseling, and nutritional support.  This is a practice where there is room to develop and promote your own special skills and interests.
Compensation for a full-time position is based on a 4-day work week and every third Saturday so there is time to enjoy all this area has to offer. 
This is not a sterile, corporate environment, we treasure our comfortable, family-oriented country vibe which we believe makes us a perfect fit for the right person.  
If you are interested in this position, please submit your resume along with a short letter communicating why you believe you might be a good fit to join our family.
Contact – [email protected]
Veterinary Assistant
We are looking for an enthusiastic, responsible, and compassionate person to join our team as a Veterinary Assistant.
Duties include recording patient histories, preparing lab work and vaccines, supervised care and treatment of patients, prep and cleanup, general assisting of veterinarians and technicians, and other duties as assigned. Must be available to work weekend hours on rotation with other staff.
You must be friendly (and like both pets and people!), hardworking, reliable, and possess a strong attention to detail. We need someone who likes a challenge and can multitask. The ability to work quickly but accurately and function both independently and cooperatively in a team setting is imperative. Must be able to lift to 50 lbs. as well as crouch and stand for extended periods. Must possess strong computer skills. Candidates with knowledge of proper handling techniques for pets are strongly preferred.
Please email resume with cover letter explaining your interest in the position. Only those applicants selected for interviews will be contacted. The position will remain open until filled. Pay range will be based on knowledge of the job and hands on experience. Benefits offered after 3-month probation period: paid time off, uniform allowance, simple IRA, gym membership, bonus system and employee discounts. We do not offer health insurance.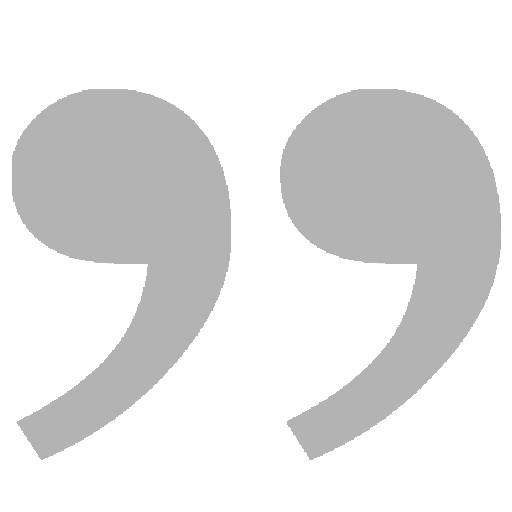 They have a very kind staff always welcome the animals and show much love to them and the service is always the best😇😇Amazing animal hospital !!!
Chyna W.
Facebook Review